From Hanoi: Ninh Binh, Trang An, Bai Dinh, and Mua Cave Trip
Take a day excursion from Hanoi to Ninh Binh to become fully immersed in Vietnamese culture and history. A picturesque boat cruise through Trang An, a visit to the Bai Dinh Temples, and a stop at Mua Caves are all recommended.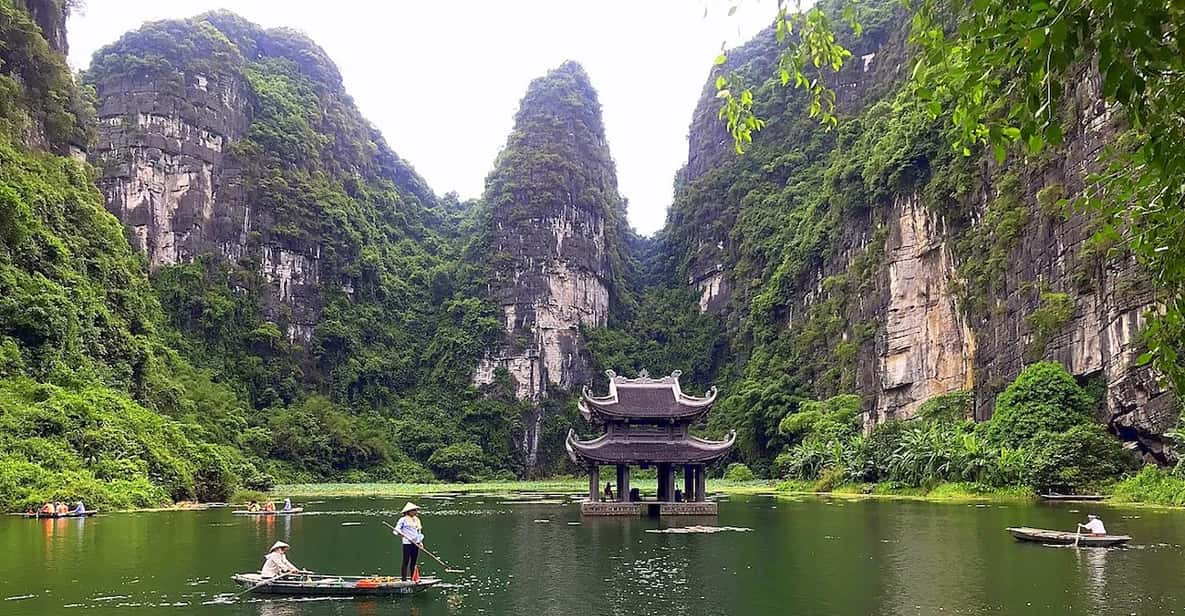 ITINERARY FOR FULL DAY TRIP TO NINH BINH, TRANG AN, BAI DINH and Mua Caves:
07h30 – 8h00: Get picked up by our friendly guide then depart for Ninh Binh province
09h15: Have a short break for 15 – 20 minutes to relax
10h30: Visit Hoa Lư ancient capital of Vietnam between 968 and 1010. You have a chance to learn about Vietnamese history in the feudal system under Dinh, Le, and Ly Dynasty
11h45: Have a buffet lunch in the restaurant with a lot of local foods such as goat meat, fish, chicken, fried rice…. Vegetarian foods are always available in the buffet lunch\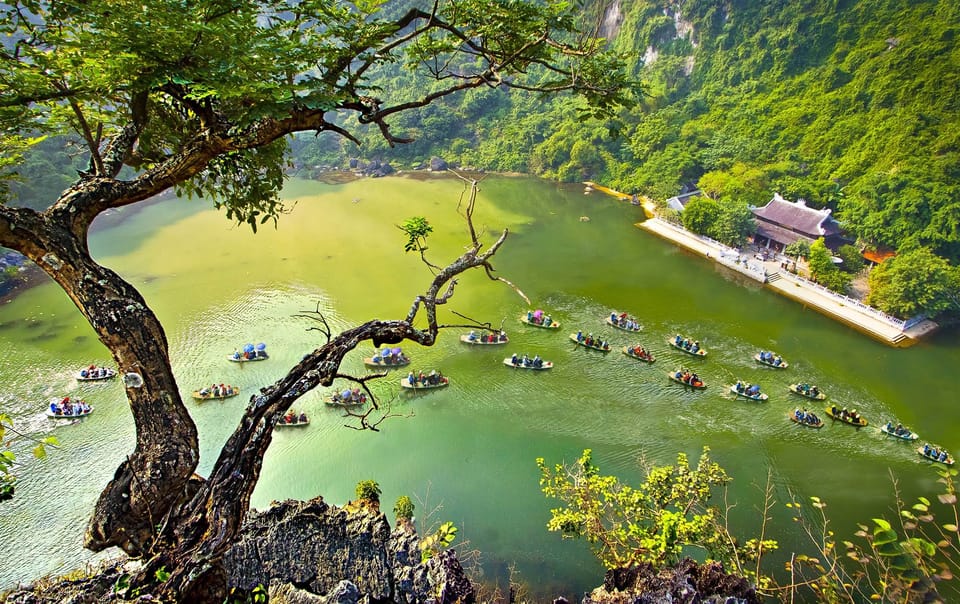 13h00: Visit Trang An which was recognized by UNESCO as AWorld Heritage Site in 2014. Trang An has a wonderful tunnel cave system so Kong's Movie Group chose this place for the New Version of Kong in 2016 – "Skull Island". With 2 hours for the boat trip, you will be persuaded by the beauty here.
15h00: Continue the tour for 45 mins – cycling around the village to discover the life of the local people.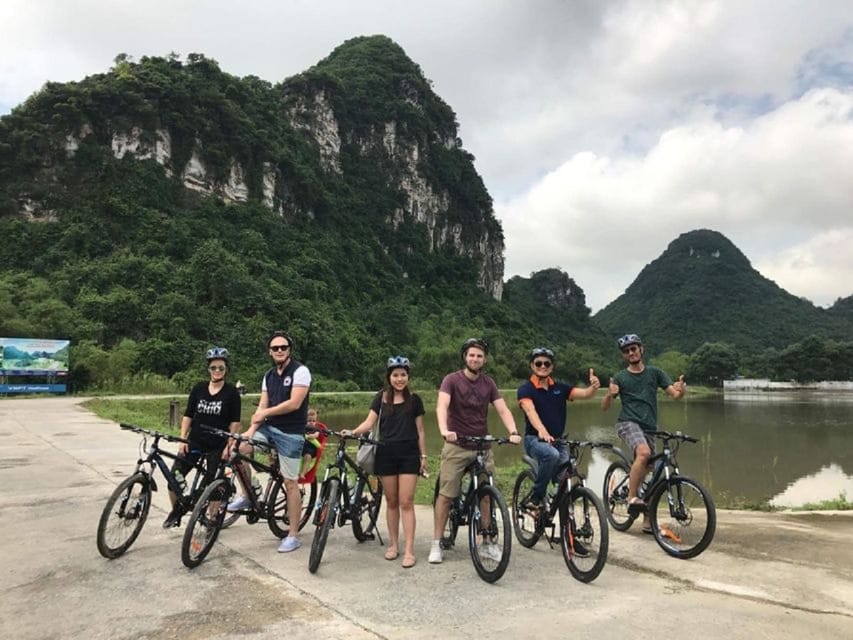 15h45: Get back to Limousine Bus then leave for Mua Cave (Dancing Cave). Walk up almost 500 steps, you can reach the top of Lying Dragon Mountain & have an amazing panoramic view of Tam Coc from here
17h00: Get on the bus to return to Hanoi
19h00: Get dropped off at Hotel in Hanoi
The Tour Price: please send request
TOUR INCLUDED
Transfer 2 ways: Hanoi – Cruise – Hanoi with experienced driver
English Speaking Guide
Free Wifi & Water on the bus
Buffet Lunch with Vietnamese cuisine
Free usage of hat &umbrella, rain-coat during the trip
If you need any assistance, please contact:
Mr Tom
WhatsApp/ Telegram: +84 98587 3537